On the evening of December 4, the final of the 9th Financial Forum of Anhui University of Finance and Economics was held in the lecture hall of the library. The forum was jointly hosted by the Communist Youth League Committee of AUFE and School of Economics and undertaken by the student union of the school. Zhou zejiong, Li Qiang, Dai Weimin, Gao Lili and Tang Xinyun served as judges of this competition, and Ning Qianqian, secretary of the school's Party Committee and the Communist Youth League Committee attended.
After passing the preliminary and the semi-final, six teams reached the final. The final was consisted of four parts: the talent show, the achievement report and defense, the brainstorming and the prize presentation. This competition was opened with a wonderful dance, performed by the students in AUFE Art Troupe. All of the teams won warm applause from the audience for their various and colorful display in the talent show, vivid and fluent explanations in the achievement report and defense, as well as the intense and exciting Q & A in the brainstorming. After fierce competition, Go! Financial Forum team won the first prize, Fate & Dream team and Pork is too Expensive to Eat team got the second place, and the third prize went to Black Cat on Orange Road team, Refused to Stay up Late team and Go! Go! Let's Go" team.
This competition not only created a strong academic atmosphere, but also provided a platform for academic research and communication.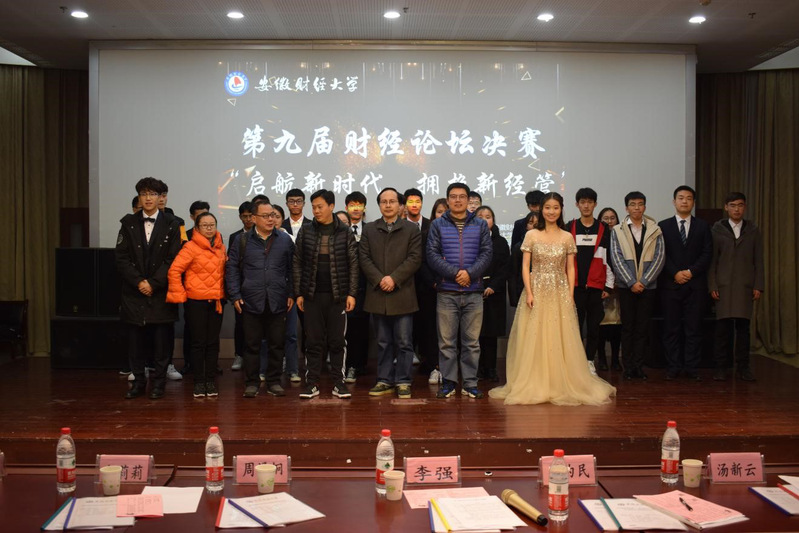 (written by: Ning Qianqian; photographed by: Guo Xingyue; reviewed by: Li Ruoshui)